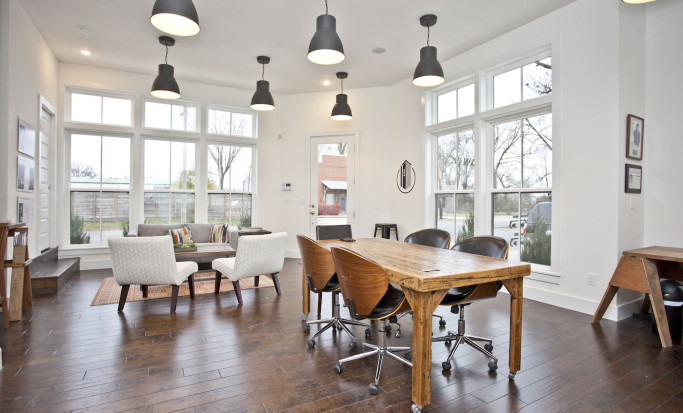 We believe in place, in community. Communities thrive when diverse people come together to live, to share ideas, and to enjoy the little moments in life.

We believe that relationships come first. And we believe in the power of relationships to create strong communities.

We Curate Place.
Our Team
We are a local real estate developer, building thoughtful properties as unique as the people who call them home. We develop properties in bikeable and walkable areas that add to the fabric of our communities and specialize in bringing density to downtown spaces.
In everything we do, we care. Yes, we care about quality. But first, we care about people and our community. Relationships are the core of our business – relationships with our team, our partners, and always with the people who call our properties home.
We build where we live and work each day to make our communities better. We're your neighbors and are set on bringing a vibrance to the place we all call home. Newell Development is humbled by the fact that we are a small piece of the overall puzzle working together to make Northwest Arkansas one of the best places in the nation to live, work and play!
In the News
Check out these articles about our company and projects.
Interested in
partnering with us?
From banks to entrepreneurs to private investors, we join with likeminded partners who share our vision to curate place.

We actively seek community partnerships, working with local artists, businesses and community organizations to provide services and amenities to our residents.